These are my dogs, and in some cases friends dogs. They are not show dogs, they are worked hard, they cover rough ground, swim brush filled ponds after ducks, briar thickets after quail and pheasants. Usually all three of these are hunting together, sometimes when I am hunting with friends, we might have 6 or 7 Munsterlanders on the ground at once. When we leave a field, it has been worked.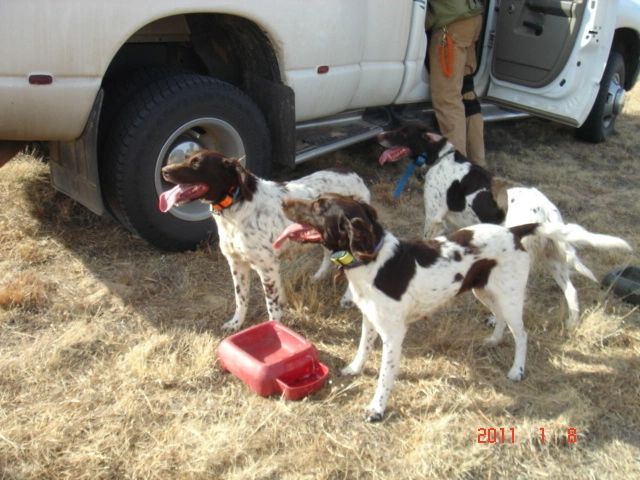 These dogs hunt all day, busting brush, and at night sit around the hotel room well behaved. They are the best dead bird finders around!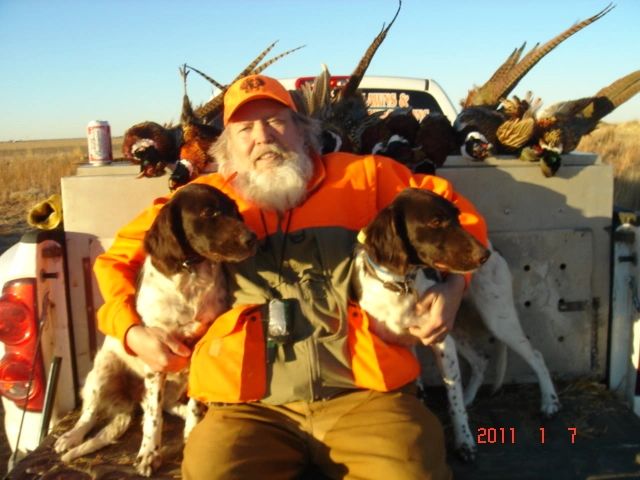 B
These dogs are hard hunters and great companions. The are hunted on wild quail pheasant and ducks in addition to being used for guided hunts for the public at BarR Ranch. They will go all out in the field and in the house they are the grand kid's pet. This website is a work in progress so please check back often.
We are proud supporters of the Small Munsterlander Club of North America
http://smallmunsterlander.org/
and North American Versatile Hunting Dog Association
http://www.navhda.org/
for more information email me downey494 at AOL.com or call me at 580-236-1215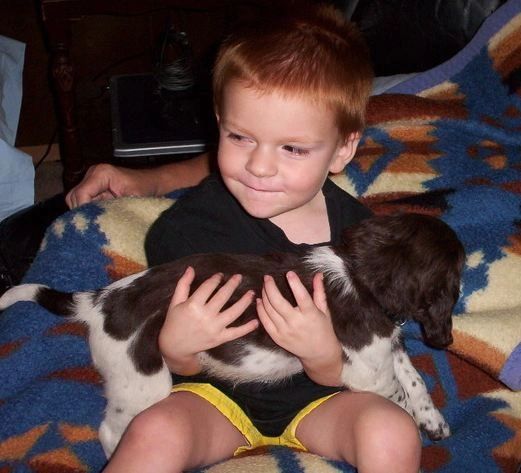 At Blue Moon Kennels we are proud to work with Tammy and Mary at Bar R Ranch in Hugo Oklahoma.
Great Quail, Chukar, and Pheasant guided hunts and exciting European style tower shoots.
Give them a call at 580-209-2458 for a quality hunt and unbelievable lunches.
On a Tower shoot my dogs will retrieve 300 to 1000 birds in a weekend! More birds than most dogs see in a lifetime.
Plus the guided hunts are always a lot of fun for all.